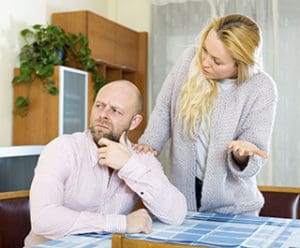 At times we are asked by a client to draw a transfer of real estate as a result of a private and informal agreement that has been reached between them and their former partner following the break-down of a relationship.
Although a client may agree to the private arrangement and act on that agreement by transferring property and registering real estate in the name of a party, this agreement is not binding or enforceable in a legal sense.  This can be a real issue if either party is to subsequently change their mind and re-consider the arrangements that were put in place at the time of the agreed transfer.
It is our strong advice that both parties should formalise the agreement reached to protect each other from a possible "change of mind."  Family Law Consent Orders or a Binding Financial Agreement under the Family Law Act, will protect the agreement which has been reached between the parties.
Further, Consent Orders or a Binding Financial Agreement will also protect superannuation and other entitlements that have been discussed and possibly incorporated as part of the private agreement.
Without the finality of Consent Orders or a Binding Financial Agreement, the arrangements and entitlements that may be entered into willingly and openly now, may not stand the test of time, changed circumstances, or just a "change of heart".  There are time limits in which you are required to formalise an agreement, although there is the ability to make an application to the Court "out of time".
Our experienced senior family lawyers John Butler and Lorraine Clarke are able to provide advice which is specific to your circumstances concerning time limitations and related matters.  We would encourage you to make an appointment to protect your financial future should any of these matters raised be relevant to you.
John Butler
Principal