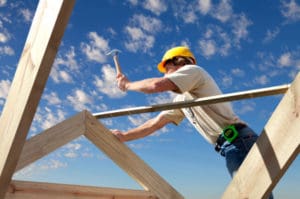 The recent collapse of a well-known builder has triggered many questions.
Home owners have been asking what they can do.
One of the first things a home owner should do is to check that domestic building insurance (insurance) has been issued by the Victorian Managed Insurance Authority (the VMIA) for building works at their property.  An online search can be done.
An insurance claim can only be made if the builder dies, disappears, becomes insolvent or has failed to comply with a Tribunal or Court order.  If an administrator to the building company is appointed, as has happened recently, the home owner can make a claim under the insurance.
The insurance covers loss or damage resulting from incomplete or defective domestic building works, or a breach of a statutory warranty given by the builder.
There are limitations under the insurance as to what the home owner can claim.
If an administrator is appointed to the building company, then the home owner should also contact the administrator among other things.  The administrator may be considering whether there is another builder willing to complete construction of the homes.
If a home owner has issued any proceedings in the Victorian Civil and Administrative Tribunal (VCAT) against the builder, which has since had an administrator appointed, the home owner is no longer able to continue those proceedings.   The home owner should make inquiries of the VMIA and/or the administrator as to what assistance can be given.
Our dispute resolution team has considerable experience in both domestic and commercial building law matters, including providing advice, reviewing contracts and handling disputes.  If you have any queries, please do not hesitate to contact Kristina Dimasi or Will Punivalu.