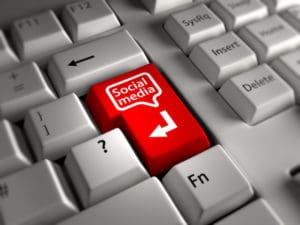 From time to time we are asked the question, what happens to your social media accounts when you die? With more and more of us having Facebook, Twitter, Instagram, Linkedin or other social media accounts, this question has become increasingly relevant in recent years.
Facebook has recently changed its policy on the process it follows when account holders die. In the past, once Facebook was notified that an account holder had died, they would verify the death and then freeze the account so no changes could be made. Recently, Facebook has stated it will allow account holders to name a "legacy contact" who will be permitted to manage the Facebook page after the account holder's death. This legacy contact can respond to new friend requests, update the cover photo and profile and archive Facebook posts and photos previously made. Importantly to many people, that legacy contact will also be permitted to make one final post. Facebook have made these changes in response to feedback they received from family members who wanted to post funeral information or download and preserve photos of loved ones. If you have a Facebook account, you are able to access a feature under the settings and nominate a legacy contact to manage your account or you can opt to have your account deleted permanently following your death, or you can elect to do nothing.
Twitter works a little differently than Facebook. Twitter will allow a person authorised to act on behalf of the estate or a verified immediate family of a deceased Twitter user to request the Twitter account be de-activated. Twitter will not provide account access to anyone regardless of their relationship to the deceased. In some circumstances, Twitter may remove (by request) imagery of the deceased.
If you are an Instagram user, Instagram accepts notification of the deceased user and if you are an immediate family member of that person, you can request the account be removed from Instagram. Instagram will however enable user's accounts to be noted as memorialised. Instagram will not provide log in or access information for a memorialised account.
Linkedin, once made aware of an account user's passing, and relevant verifications have been undertaken, will close the account and remove the profile permanently.
There are many social media platforms, all of which operate in different ways. Generally however, most social media platforms will not allow an executor or other authorised person to access a deceased user's account. Whilst limited access is provided in some circumstances, it is generally the case that your privacy is respected and preserved, even following your death. In the event you require assistance in dealing with a loved one's estate or related matters, please feel free to make an appointment with one of our experienced Wills and Estates Lawyers.
Senior Lawyer