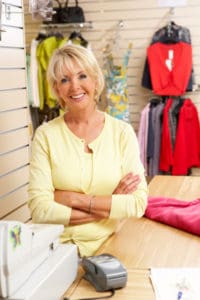 The changes in the law applying to retail leases has been quite significant in recent times.
The term "retail premises" is defined in the Retail Leases Act 2003 ("the Act") to include "premises that are used, or are to be used, wholly or predominantly for the sale or hire of goods by retail or the retail provision of services".
Although the definition sounds fairly straightforward, changes in how businesses are conducted has changed significantly in the last decade. Not that long ago, people assumed that the word "premises" meant a place such as a shop (where customers could go to purchase goods), or an office (where, for example, clients could obtain accounting, legal or financial services). In other words, it was assumed that for retail activity to occur there had to be "direct personal interface" interaction between the consumer and the retailer. In this age of online sales of goods, however, formerly held views are changing.
Similarly, the understanding of what constitutes "the sale of services" has been reconsidered in a number of recent VCAT and Supreme Court decisions and has led to the sitting Member in one VCAT decision expressing the view that he could not "conceive of any sale of a service not being retail in nature". Similar arguments have been presented in the Courts that the same wide interpretation should be applied to the sale of goods. Although, so far, attempts to widen what constitutes "sale of goods" have not gained the same traction as the arguments made in relation to the sale of services, that might change.
What does this mean for landlords and tenants? A lot! Premises that the parties previously thought were outside the operation of the Act might actually be caught and this will be so even if the lease expressly states to the contrary. Some consequences include landlords (1) who have been receiving land tax having to repay the amounts to the tenant; (2) being liable for repairs and expenses previously passed on to the tenant; and (3) being in breach of the Act for failing to provide a Disclosure Statement.
We recommend that landlords and tenants should have their leases reviewed by one of our experienced Property lawyers, to determine their rights and/or obligations.
Accredited Specialist in Commercial Tenancy and Wills & Estates