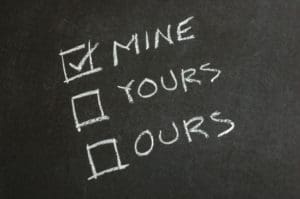 When children have worked the farm with their parents for many years, for little reward, they often assume the farm will be left to them.  This does not always happen.
In a recent Supreme Court, Court of Appeal case, a number of issues involving a farming family and their assets were looked at.  In that case a son brought a claim against his parents in relation to farming assets, primarily the farming properties.
The Court of Appeal considered the "partnership" between the parents, and their two adult sons, both of whom worked the farm with their parents. The parents had purchased two properties before the sons became partners in the farming business.  The properties were only registered in the parents' names.  The properties were included in the balance sheets of the original partnership between the parents, then in the balance sheets of the partnerships in which the sons were also partners.  The properties were removed from the partnership balance sheet on the instructions of the father to his accountants.  The son argued that the properties were partnership properties and were wrongly removed from the partnership accounts.
The Court of Appeal looked at the Partnership Act 1958 in determining whether the properties were properties of the partnership.  The court noted that whether a property had been brought into a partnership depends upon the agreement of the partners.  The Court of Appeal agreed with the trial judge that there was no evidence that the properties were to be partnership assets.  There was, amongst other things, no express agreement or conduct from which an agreement could be implied.
This case is a timely reminder for those thinking about how the family farm is to be dealt with.  We can assist in advising you as to your options.  For further advice, please contact Aaron Jolly or Will Punivalu.