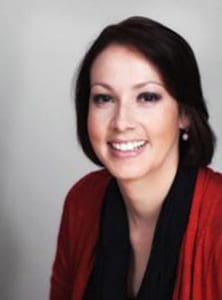 Melissa is one of our law clerks practising in the area of estate administration and residential conveyancing. She is also currently studying law off campus part time.
Melissa joined WJM in July 2011 and has been a very welcome addition to our practice.
Melissa is aware how difficult and emotional it can be after the death of a loved one. Her aim is to try and make the estate administration process as simple and worry free as possible. She endeavours to keep you updated throughout the matter and is more than happy to answer any questions that you may have as they arise.
Melissa has recently joined the "Loaned Executive Program" through Give Where You Live. The program provides the newly appointed loaned executives initial training through The Gordon in Geelong before they are entrusted with visiting local workplaces to thank current contributors, informing them of where their valued donations have been used and encouraging others to join their colleagues and support workplace giving.
The Loaned Executive Program has provided Melissa with a newfound awareness and understanding of the needs of the Geelong community.  While the program is still continuing, Melissa is currently learning valuable skills and describes this opportunity as rewarding and inspiring.
Melissa can be contacted on (03) 5222 2077 or by emailing melissa.purcell@wjmlawyers.com.au