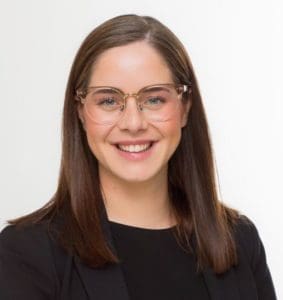 Whyte Just & Moore are happy to announce that Grace Inness is now working with us in the capacity as a lawyer. Grace, who has authored the below article, "Purchasing Property: Joint Proprietors v Tenants in Common", was previously employed by us as a Personal Assistant whilst she completed her law degree through Deakin University. Congratulations Grace!
Grace graduated from Deakin University with a Bachelor of Laws (Honours) and a Bachelor of International Studies with Distinction in 2017. Grace was admitted to practice in the Supreme Court of Victoria in June 2019 and commenced employment with Whyte Just & Moore as a Lawyer in August 2019. Some of our clients and connections will have had dealings with Grace in the past and will now encounter her in her new capacity which we are excited about.
Grace's key practice areas include Property Law and Family Law. Grace is a member of the Law Institute of Victoria and the Geelong Law Association.
Grace's interests outside of work include going to the cinema, reading and dining out.