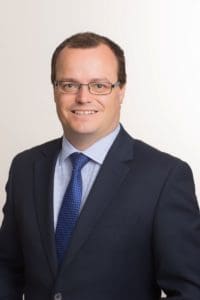 Whyte, Just & Moore are pleased to announce that Adam Wightman has joined our team as a senior lawyer in the family law department.
Prior to joining Whyte, Just & Moore, Adam worked at a mid-tier firm in Geelong for approximately 14 years. Adam has practised primarily in the area of family law since he was admitted as a lawyer in April 2007.
Adam has been involved in many complex family law property settlement and parenting matters, which has enabled him to gain considerable expertise in these difficult areas.
Adam appreciates the stress and challenges faced by his clients during separation, and he adopts a sensitive and pragmatic approach to assisting them in dealing with this difficult time in their lives.
Adam's key areas of practise include:
Property Settlements
Parenting Matters
Separation and Divorce
Superannuation in relation to family law issues
Businesses in relation to family law issues
Binding Financial Agreements (post separation)
Child Support Matters
Family Violence
Intervention Orders
Contravention Matters
Adult Adoptions
Outside of work Adam enjoys spending time with his wife and their three young children, travelling and exercise.