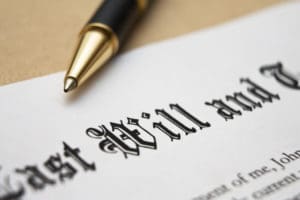 In family law the question is often asked "does my inheritance (or expected inheritance) form part of the assets available for distribution in a property settlement?"
The answer will vary depending upon your specific circumstances.  When we are talking about an inheritance, there are three usual scenarios we are referring to:
Where an inheritance has actually been received;
Where an inheritance is likely to be received in the very near future; and
Where an expected inheritance will possibly be received sometime in the future.
The relevance of an inheritance in family law property proceedings will turn on the unique facts of each case.  To determine the weight to be given to an inheritance received or expected to be received by a spouse or partner, the Court will consider the following factors:
When the inheritance was received or is expected to be received;
The size of the inheritance compared to the parties' asset pool;
How the inheritance was applied during the marriage/relationship;
Whether the inheritance has been mixed with other assets of the parties; and
The contributions made by the parties to the inheritance.
In cases where an inheritance is received in the early or middle stages of a long marriage, it is clear that the inheritance will be included in the asset pool for distribution and will be treated as a contribution of the party who received the inheritance.
In cases where an inheritance is received late in a relationship or marriage and there are ample funds in the parties' asset pool, it will usually be treated as an entitlement of the beneficiary spouse only.  In such cases, the non-beneficiary spouse is usually considered not to have significantly contributed to the inheritance other than in exceptional circumstances.
If you are in the process of separating from your spouse or partner and anticipate receiving a significant inheritance in the future, or you have already received an inheritance, we recommend that you make an appointment to obtain advice from one of our experienced family lawyers.
Lorraine Clarke
Family Lawyer