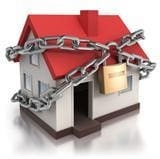 We are occasionally asked whether it is lawful to lodge a caveat over another's land because that other owes the client money. Without a properly drafted "charging" clause in the document under which the debt arose or circumstances existing implying a trust over the land, it will usually not be lawful to lodge a caveat.
The public perception about caveats appears quite different from the legal reality – the caveat is a notice to the public of an interest claimed, not an injunction on transferring or dealing with the land even though the caveat may inhibit dealings with the land. In order to validly place a caveat on someone's land, the caveator must have a valid claim for an "an estate or interest in land".  If a caveat is placed on someone's title without such a valid claim, the caveator may be sued for damages (and costs).
A mere contractual or personal right does not give rise to a caveatable interest in land unless the contract "charges" the land with the payment arising under the contract.
Whether there is an interest in land arising out of a particular set of circumstances depends on case law, but generally the more common types of interest in land which have been recognised are unregistered mortgages, a purchaser's right under an incomplete contract of sale, an agreement for payment of money in which there is a "charging clause", a lease, an option to purchase, and circumstances where a constructive trust arises and the person owning the land holds the land, in part at least, on trust for the caveator (for example joint venture development of the land or where land is held in a matrimonial or perhaps defacto context with only one partner on title but both having contributed to its acquisition or physical improvement or maintenance).
Damages could be substantial if a caveat is wrongfully lodged, including legal costs in disputing the validity of the caveat and loss on sale of the property if the sale is delayed.
Matthew Kinross-Smith
LIV Accredited Specialist – Business Law