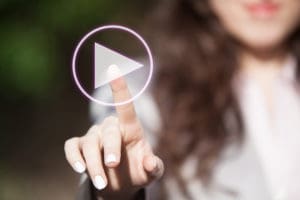 In an age where advances in technology are becoming ever more intertwined with everyday life and cars can park themselves, from time to time we are asked whether Wills need to be written or can take another format such as a video?
It has long been the case that to make a valid Will, it must be in writing and must be signed in the presence of two or more witnesses. In addition, you must have mental capacity (often referred to as 'testamentary' capacity). This means you are not suffering from a delusion of the mind. You need to know and understand what a Will is- the nature and effect it has, approximately what you have to leave in your Will and any reasonable claims that may be made against your property, for example, a claim by someone who is financially dependent on you. So, does a video Will have a place in these circumstances?
A recent Queensland case considered exactly that issue and has reinforced the importance of having a properly drafted Will. The case of Radford v White [2018] QSC 306 involved Mr Schwer who did not make a written Will, but instead recorded a video before he left to collect a new motorcycle. He did this at the insistence of his girlfriend and stated in the video that he left everything to his girlfriend and nothing to his estranged wife. The video stated that Mr Schwer intended to "fill out the damn forms later". Unfortunately, Mr Schwer crashed his new motorcycle after collecting it and suffered a significant head injury, subsequently dying some 14 months later. His estranged wife sought to challenge the video Will.
In this case the Court found in favour of Mr Schwer's girlfriend. It based its decision on the following reasons: Mr Schwer intended the video to operate as his Will in the event of his death, which possibly may have resulted from riding his motorcycle, he intended to "fill out the damn forms" at some time in the future, with the intention being the video would act as his Will in the meantime and the delay in his filling out those forms was a result of his head injury and associated memory loss.
So, in this case while the Court upheld Mr Schwer's intentions in the video, the difficult, uncertain and costly legal battle may have been avoided by ensuring he had a properly drafted Will in place. Video Wills are still considered to be fraught with risk and have a real danger of not being upheld. Having a properly drafted Will provides peace of mind that your loved ones will be protected and provided for in the way you intend. It also ensures that your beneficiaries are able to take advantage of potential tax saving and asset protection opportunities, which otherwise may not be available to them.
If you do not have a Will, or haven't reviewed your Will in some time, we recommend you make an appointment with one of our experienced Wills & Estates lawyers who will be able to assist you.
Senior Lawyer